Across the nation, approximately 2.4 small businesses are owned by Veterans–that means that 1 in 10 small businesses are owned and operated by women and men who have served in a branch of the U.S. military*. This year, the U.S. Small Business Administration recognizes October 31st through November 4th as National Veterans Small Business Week. This year, the events of the week will focus on the resilience and strength of veteran and military spouse entrepreneurs and business owners.  
At California Capital Financial Development Corporation, we are proud to work with Veteran business owners and entrepreneurs to ensure that they can access the resources and opportunities to build thriving Veteran-Owned Businesses.  
Over the years, we have helped many Veterans obtain certifications; pursue, bid and perform on government contracts; and leverage the skills and resilience learned during their time serving the country to succeed in various industries. The stories we are honored to share are strong examples of the unique qualities that Veterans bring to their entrepreneurial journeys.  
Antronette Robinson, Maestro Coffee House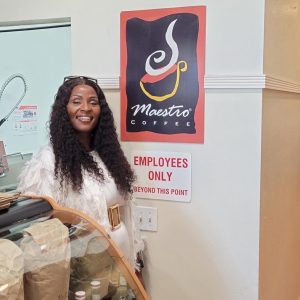 Antronette Robinson is a Veteran of the United States Army, where she served as a critical care nurse for 12 years. In 2018, Antronette was inspired to open a café space that would allow her to give back to her community. After opening Maestro Coffee House in July of 2019, Antronette became certified as a Service-Disabled Veteran business owner, and through the entirety of her business journey, she has returned to her training in the Army for guidance.  
"I attribute my confidence as a business owner to the leadership courses I took during my time in the military, and my abilities as a manager to my experience as a platoon leader," she explains, adding that her time in the Army also made her more resilient and determined as a business owner, equipping her to think outside the box. 
David Ramil, Pivotal Adaptive Services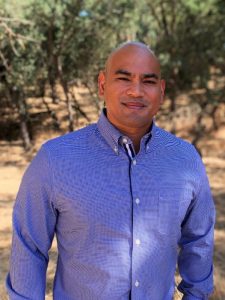 David Ramil is a certified Service Disabled Veteran, who worked with the California Capital Procurement Technical Assistance Center (PTAC) to learn how to pursue, bid on, and successfully perform on government contracts.   In early 2019, David was awarded a contract with California American Water and was selected to participate in their Mentor Protégé Program.  
Mack Thomas, MacQue's BBQ
Mack Thomas is a father, a Disabled United States Marine Corps Veteran, a Black business owner—and someone who knows good barbecue. Over the past 30 years, The Thomas family have learned the ins and outs of the business and grown MacQue's Barbecue into a staple of the Sacramento area. To continue growing, Mack began envisioning the possibility of selling MacQue's sauces to military bases across the country.  
"I knew there were opportunities to sell to mess halls and commissaries on military bases from my time in the Marine Corps," Mack says. "So I was interested in government contracts, but I wasn't sure how to get in."  
 In search of guidance on navigating the procurement process, Mack turned to California Capital's Procurement Technical Assistance Center (PTAC). Working with a PTAC counselor, Mack has been able to take the first steps to bidding on and securing government contracts. MacQue's Barbecue has become certified with the Systems for Award Management (SAM), a necessity for any business hoping to sell their goods or services to the Federal Government. With that foundation laid, Mack is now focused on recertifying his Disabled Veteran Business Enterprise (DVBE) status, which will allow him to take advantage of programs that cater specifically to veteran-owned small businesses. 
Constance Agee, Agee Fashion Institute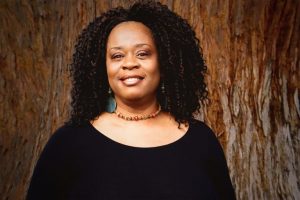 Constance Agee's entrepreneurial journey began when she was 18 years old, serving in the Air Force. After she chose to sew her organizational patches onto her uniform herself rather than use the base's alteration shop, she began offering the service to others on base. This began a long career in sewn products, and led her to establish Agee Fashion Institute, where she creates pathways to entrepreneurship through education in both high fashion and industrial sewn products.  
Over the past few years, Constance has offered a Sewn Products Training series through the California Capital Women's Business Center that has led to multiple business starts.  
*Source: https://www.military.com/veteran-jobs/largest-ever-study-veteran-businesses-and-their-owners-needs-your-help.html