Agee Fashion Institute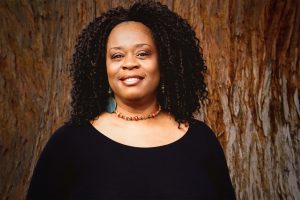 Constance Agee is the founder and Executive Director of Agee Fashion Institute, a vocational institution designed to help its students create and discover career pathways in design and manufacturing. After retiring from the U.S. Air Force, Constance studied Apparel Manufacturing at the Academy of Art in San Francisco and eventually connected with California Capital's Procurement Technical Assistance Center (PTAC) when she was looking for guidance with her contract with Travis Air Force Base. Her work with a PTAC counselor eventually led to the founding of Agee Fashion Institute, and Constance's partnership with California Capital persists today—in fact, she is now a partner with the Women's Business Center (WBC) offering a Sewn Products Industry Training Course for entrepreneurs interested in entering soft product manufacturing.  
---
Pivotal Adaptive Services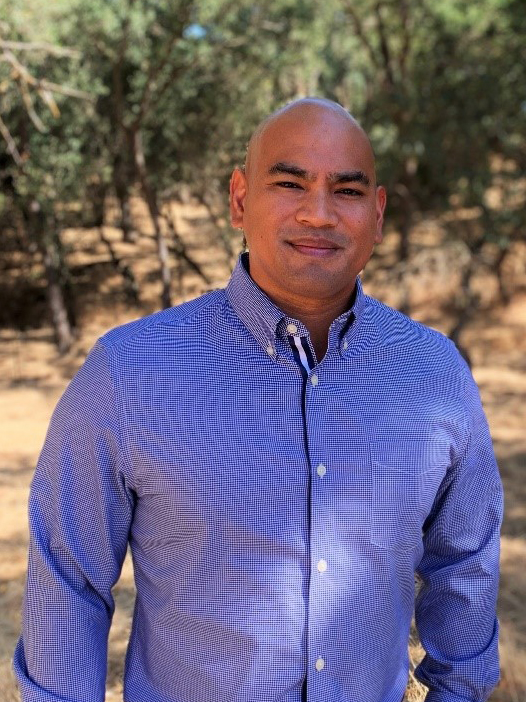 Timing is everything, according to company president David Ramil, a service disabled veteran. David was referring to the Small Business Working Group he attended at California Capital to learn more about doing business with the regulated utility companies. It was his elevator pitch about taking Pivotal Adaptive services worldwide that made an impression on Ed Simon, Director of Business Performance & Supplier Diversity with California American Water. Pivotal Adaptive was subsequently invited to attend other events with California American Water's decision makers.
On April 25th, 2019, Pivotal Adaptive Services was awarded its very first contract from California American Water – a three (3)-year Master Service Agreement (MSA) contract worth $1.5mil. On Aug 12th, 2019, Pivotal Adaptive was also selected to participate in California American Water's 2019/2020 Mentor Protégé program.
David is beyond thankful. "Pivotal Adaptive Services looks forward to its continued relationship with California Capital Procurement Technical Assistance Center (PTAC) as we continue to grow," he said.
---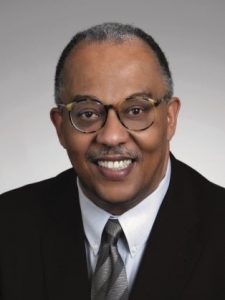 Clarence Williams Receives Sacramento Valley Community Hero Award
We are proud to announce that former California Capital President Clarence Williams was chosen for the 2019 Community Hero Award from the California Reinvestment Coalition. Mr. Williams led California Capital FDC as President/CEO for 32 years, and currently serves as the Board Chair of California Capital. Mr. Williams is a respected thought leader in the field of economic development and development finance, and has been a champion for providing capacity building programs that include small business technical assistance and training programs, multiple microenterprise loan programs, youth and adult financial education, and bilingual business education for ethnic and immigrant communities.
---
Venetian Pet Hospital
After two decades working in the animal health industry, Jameka Smith connected with California Capital, a nonprofit supported by Wells Fargo, to kickstart the next chapter of her career — owning her own pet hospital.
---
Karas Kitchen
Karas Kitchen is a family owned and operated food service company located in the Robert T. Matsui U.S. Courthouse in downtown Sacramento. With over 40 years of restaurant experience, John Karas started Karas Kitchen with his wife, Sinie and daughter Maria. The three of them now work together to provide café services to roughly 500 federal employees.
Karas Kitchen worked with California Capital to successfully navigate the government registration and bidding process for their new café, develop business ideas, and learn about cash flow and breakeven analysis. Maria takes time out of her busy schedule to attend California Capital workshops that are relevant to her business venture. According to Maria, operating a café in a federal building has many positive features. Compared to traditional mom and pop restaurants, for example, government cafés typically have lower start up and operating costs. Currently, Maria is focusing on marketing Karas Kitchen in order to increase their customer base, while developing a new menu and website.
---
Susan Difuntorm
Susan Difuntorm, a retired Air Force veteran of 23 years and recent State of California retiree, is the owner of Smiles and More Photo Booth, a local Sacramento Business that helps people enjoy events and create memories. With her love of photography, open air multi-functional photo booth and custom made props, Susan captures her customers' important life moments- ranging from father-daughter dances to weddings, retirement parties, birthdays and more!  Susan handles all of the logistics and financing of her business, while her daughter, Brenda, focuses on the Smiles and More Photo Booth website and contract development. In the very early stages of her business, Susan received support and encouragement from the Women's Veteran's Alliance and California Capital. Specifically, Susan recalls benefitting from the many classes she has taken at California Capital, including those focused on business plan development, funding, bookkeeping, accounting, marketing and social media.
According to Susan, the mentorship she received from both the Women's Veteran's Alliance and California Capital helped her build her confidence and keep her focused on issues pertinent to business success. Currently, Susan is in the process of expanding her business. She now has two photo booths and is in the process of training an additional employee. She also hopes to offer more than just smiles as her business grows to potentially include services like card making and invitations.