At California Capital, our clients success is our success. We are inspired daily by the drive, vision, and determination of the small business owners, entrepreneurs, and communities we serve. We are proud to share the stories of clients who are achieving their goals and building capital and capacity. 
ShareVgo
Since leaving Japan and a career in biomedical research eight years ago, Hooi Ming Lee has remained dedicated to the health of her community.  In 2018, after meeting with a former high school classmate, Hooi Ming began researching the in-home exercise equipment industry, and found that the high-tech options that allowed users to track their fitness goals were only available at a high price point. 
To solve this problem, Hooi Ming began doing research and development with a manufacturer that provides low-tech exercise equipment. Now, thanks to Hooi Ming's husband's software design skills, ShareVgo creates software in-house that elevates analog exercise bikes, rowing machines, and more and makes them compatible with bluetooth. The software is added to a basic LCD screen to make the equipment bluetooth compatible .This way, users can track their biodata and their fitness goals, all for a relatively low price.

Working with California Capital, Hooi Ming has strengthened ShareVgo's capacity for direct-to-consumer sales by developing a website, lessening their dependence on overwhelmed third party retail sites. In addition to this, ShareVgo participated in California Capital's Small Business Success Series Pitch Competition, and has obtained their Woman Owned Small Business and minority-owned business certifications.
---
Customs by Ernestine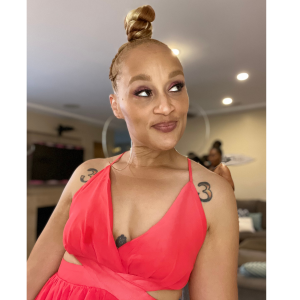 Well over a year into the COVID-19 pandemic, Ernestine Winston is on an entrepreneurial journey she never envisioned for herself. With over ten years of experience as an independent hair stylist, Ernestine is now on a dual mission: she is growing her styling business, while also building a new enterprise offering textiles and other products with custom designs—and several Women's Business Center courses have played a key role in setting her on that path. 
After completing an entrepreneurship course through the Women's Business Center to develop her styling business, Ernestine completed the Sewn Products Training Course. Tapping into her creative nature, Ernestine quickly combined these new sewing skills with the screen-printing knowledge she gained during quarantine, and began building Customs by Ernestine. 
Click here to read the full story of Ernestine's journey to self-employment on the California Capital blog.  
---
Vive Cosmetics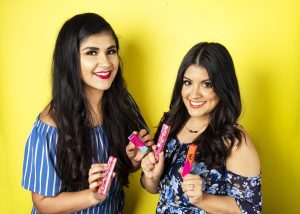 When Leslie Valdivia and Joanna Rosario-Rocha started Vive Cosmetics, the beauty industry was overdue for change. What has grown into an acclaimed national brand with a wide range of lip products began as a problem the pair knew they could solve: the need for authentic representation of the diverse Latina and Latinx communities that constitute the make-up industry's largest consumer demographic. Now, as their influence grows, the founders are using a loan from California Capital's Lending Center to expand their reach and continue effecting change. 
They are working with a product development consultant who is providing valuable guidance as they create new products and reformulate some of their traditional offerings. They have already launched a new line of tinted lip balms, and collaborated with a Latina-owned skincare company out of Los Angeles, to create a Rosewood Hibiscus Facial Mist. To learn more about Vive Cosmetics, read their feature on the California Capital blog. 
---
The Truthful Kernel
Jon Jew is an entrepreneur with a mission: bring about a snack food revolution. Nine years ago, he put that mission into action and founded The Truthful Kernel, an artisanal popcorn company that uses organic, premium ingredients to create small-batch popcorn that is delicious and elevates the wellbeing of all who enjoy it. With guidance from WBC counselor Charles Thomas, The Truthful Kernel has overcome obstacles and is set to expand their sales into the Sacramento International Airport. 
Working with California Capital, Jon overcame the pain points he experienced early in his entrepreneurial journey, including accounting and adhering to regulations. He developed marketing strategies, stayed up to date on business development opportunities, and navigated the challenges of Covid-19.
This year, The Truthful Kernel will see its popcorn placed on the shelves of large grocery stores across the state, and received a sizable purchase order from airport retailer Marshall Retail Group (MRG), who Jon connected with after a California Capital networking event with airport concessionaires. To start, The Truthful Kernel will be sold at MRG locations at Sacramento International Airport (SMF), San Francisco International Airport (SFO), and Los Angeles International Airport (LAX). 
---
Resolute Circles Group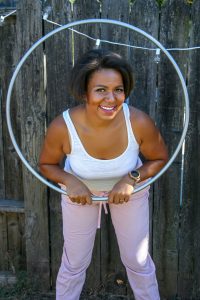 As a professional fitness instructor, Riva Jean-Paul knew that the Covid-19 pandemic of 2020 would call for adaptation. With operations focused mainly on in-person classes and live events, Riva turned to the WBC's Empowered Entrepreneur course for guidance in pivoting her business to an online platform.
"I saw that there was a need to keep people happy and healthy from home," Riva explains. Using the Empowered Entrepreneur book, accompanying workbook, virtual group sessions, and weekly one-on-one counseling, Riva expanded her offerings and developed an online membership platform. Within weeks of launching the new program, Riva had members signed up and new interest every day. Being able to pivot her business to respond to the unique needs of her community has allowed Riva to grow and thrive as an entrepreneur. "My business now supports women emotionally and physically impacted by COVID-19 in a way that is smart, intentional, and empowered," she says. "I am an empowered entrepreneur."
---
MacQue's Barbecue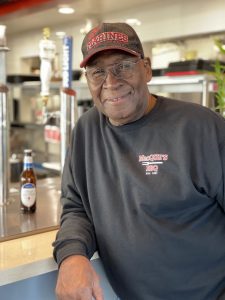 Over the past 30 years, Mack and Charlie Thomas have grown MacQue's Barbecue to include two restaurant locations, franchising opportunities, and a bottled barbecue sauce business. Even with this success, The Thomases have had to adapt to the uncertain business environment caused by the pandemic. As agile business owners, they have looked to enter new markets with their product, and California Capital FDC is helping them get there.
As a U.S. Marine Corps Veteran, Mack knew that there were opportunities to expand MacQue's wholesale sauce business by selling to U.S. military bases. Working with a PTAC counselor, Mack has been able to take the first steps to bidding on and securing government contracts. MacQue's Barbecue has become certified with the Systems for Award Management (SAM), a necessity for any business hoping to sell their goods or services to the Federal Government. With that foundation laid, Mack is now focused on recertifying his Disabled Veteran Business Enterprise (DVBE) status, which will allow him to take advantage of programs that cater specifically to veteran-owned small businesses. 
---
Agee Fashion Institute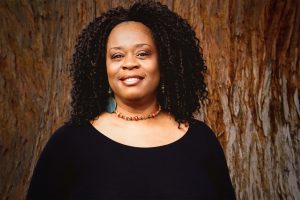 Constance Agee is the founder and Executive Director of Agee Fashion Institute, a vocational institution designed to help its students create and discover career pathways in design and manufacturing. After retiring from the U.S. Air Force, Constance studied Apparel Manufacturing at the Academy of Art in San Francisco and eventually connected with California Capital's Procurement Technical Assistance Center (PTAC) when she was looking for guidance with her contract with Travis Air Force Base. Her work with a PTAC counselor eventually led to the founding of Agee Fashion Institute, and Constance's partnership with California Capital persists today—in fact, she is now a partner with the Women's Business Center (WBC) offering a Sewn Products Industry Training Course for entrepreneurs interested in entering soft product manufacturing.  
---
Pivotal Adaptive Services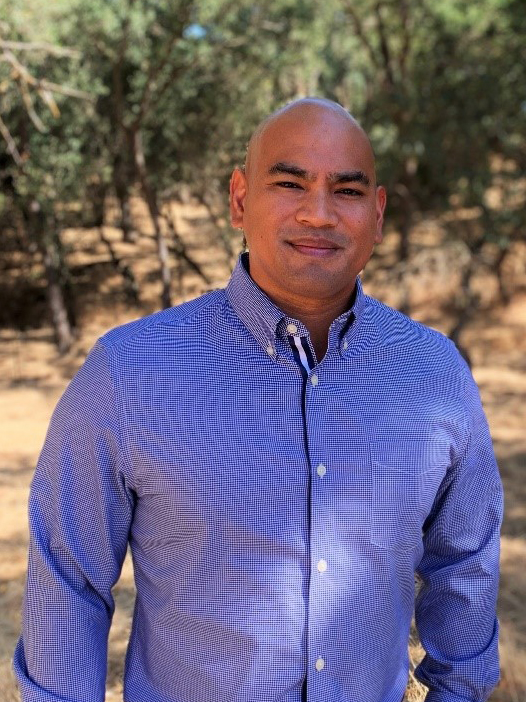 Timing is everything, according to company president David Ramil, a service disabled veteran. David was referring to the Small Business Working Group he attended at California Capital to learn more about doing business with the regulated utility companies. It was his elevator pitch about taking Pivotal Adaptive services worldwide that made an impression on Ed Simon, Director of Business Performance & Supplier Diversity with California American Water. Pivotal Adaptive was subsequently invited to attend other events with California American Water's decision makers.
On April 25th, 2019, Pivotal Adaptive Services was awarded its very first contract from California American Water – a three (3)-year Master Service Agreement (MSA) contract worth $1.5mil. On Aug 12th, 2019, Pivotal Adaptive was also selected to participate in California American Water's 2019/2020 Mentor Protégé program.
David is beyond thankful. "Pivotal Adaptive Services looks forward to its continued relationship with California Capital Procurement Technical Assistance Center (PTAC) as we continue to grow," he said.
---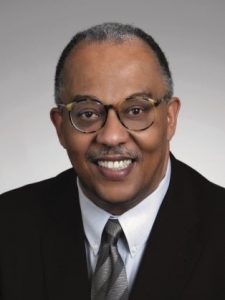 Clarence Williams Receives Sacramento Valley Community Hero Award
We are proud to announce that former California Capital President Clarence Williams was chosen for the 2019 Community Hero Award from the California Reinvestment Coalition. Mr. Williams led California Capital FDC as President/CEO for 32 years, and currently serves as the Board Chair of California Capital. Mr. Williams is a respected thought leader in the field of economic development and development finance, and has been a champion for providing capacity building programs that include small business technical assistance and training programs, multiple microenterprise loan programs, youth and adult financial education, and bilingual business education for ethnic and immigrant communities.
---
Venetian Pet Hospital
After two decades working in the animal health industry, Jameka Smith connected with California Capital, a nonprofit supported by Wells Fargo, to kickstart the next chapter of her career — owning her own pet hospital.