9/16/2021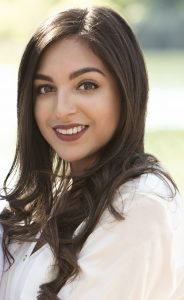 Yesterday morning marked two significant achievements for the California Capital Women's Business Center (WBC). During the annual meeting of the Association of Women's Business Centers, Sophia Kanaan, Director of California Capital's WBC, was inducted into the association's Board of Directors, and Charles Thomas was announced as the winner of the Advisor of the Year award. [READ MORE]
---
9/8/2021
In a show of continued dedication to serving small businesses across the state with the highest quality technical assistance available, the California Capital PTAC has expanded its capability by certifying two of its counselors as trainers for the SBA-powered Small Business Innovation Research (SBIR) and Small Business Technology Transfer (STTR) programs. As SBIR/STTR trainers, Alex McCracken and Ralph "Skip" Masters are now positioned to lead California Capital clients towards unique opportunities for business growth. [READ MORE]
---
8/18/2021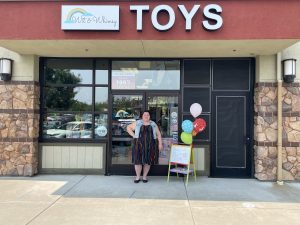 For Megan Wyatt, owning and operating Wit & Whimsy Toys in Granite Bay, California has been a dream come true. Her first job was at a toy store when she was 16, and in the four years that she worked there, one of her major life goals was solidified: own and operate her own toy shop. When a job loss at the beginning of 2020 caused her to reevaluate her path, she turned to the Women's Business Center (WBC) to figure out what it would take to make her dreams a reality. [READ MORE]
---
8/11/2021
For entrepreneurs and business owners looking to access financial services, knowing what lenders look for in loan applicants is key. Specific criteria can vary based on the type of lending institution one is looking to work with, but most lenders determine the loan readiness of a potential borrower by looking at The 5 Cs of Credit. This method incorporates both qualitative and quantitative aspects to determine creditworthiness–leading to a well-rounded, contextualized profile of a business. 
---
7/14/2021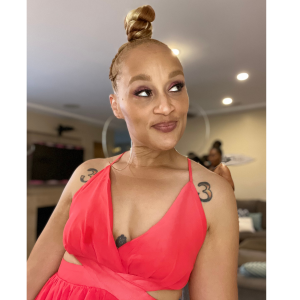 Well over a year into the COVID-19 pandemic, Ernestine Winston is on an entrepreneurial journey she never envisioned for herself. With over ten years of experience as an independent hair stylist, Ernestine is now on a dual mission: she is growing her styling business, while also building a new enterprise offering textiles and other products with custom designs—and several Women's Business Center courses have played a key role in setting her on that path. [READ MORE]
---
6/22/2021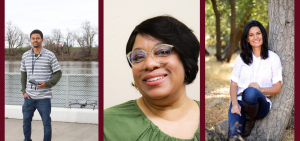 In March, a survey conducted by Yelp revealed that nearly half a million new businesses opened in the U.S. during the Covid-19 pandemic, suggesting that the entrepreneurial spirit is difficult to quench. Illustrative of that fact is the Start-Up to Success Generator series offered by California Capital Business Consultant Natasha Palumbo, which just wrapped up its first 16-week run and saw a cohort of students graduate with a comprehensive startup business plan. Meet Marina Ocana, June Armstead, and Lamere Carter, the winning entrepreneurs of the Startup to Success Pitch Competition. [READ MORE] 
---
5/28/2021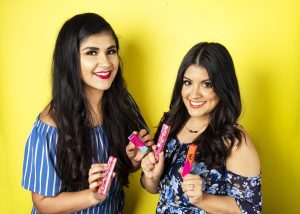 When Leslie Valdivia and Joanna Rosario-Rocha started Vive Cosmetics, the beauty industry was overdue for change. What has grown into an acclaimed national brand with a wide range of lip products began as a problem the pair knew they could solve: the need for authentic representation of the diverse Latina and Latinx communities that constitute the make-up industry's largest consumer demographic. Now, as their influence grows, the founders are using a loan from California Capital's Lending Center to expand their reach and continue effecting change. [READ MORE]
---
5/17/2021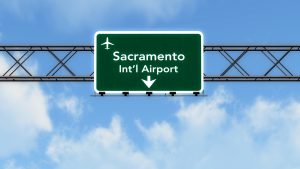 Two small business owners recently found success after a California Capital matchmaking event that connected them with large retailers at the Sacramento International Airport (SMF). While their stories showcase individual success, they also highlight the ways in which minority-owned small businesses can expand through unique avenues, and the growing breadth of airport-based concessionaire opportunities. [READ MORE]
---
5/6/2021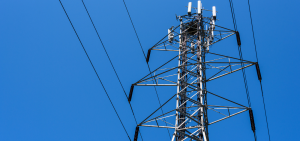 California Capital FDC is committed to the success of Supplier Diversity Initiatives across the state, and connecting diverse small businesses with the procurement counseling, certification assistance, and training they need to acquire and perform on contracts. With this in mind, with the support of T-Mobile—a regulated telecommunications company—and California Water Association (CWA), California Capital undertook a statewide survey of diverse business owners to determine what barriers to access they experience when looking for procurement opportunities, and how capacity-building services can best respond to those needs. [READ MORE] 
---
4/22/2021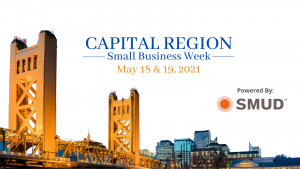 Capital Region Small Business Week, the annual event that brings together small business experts from across the Sacramento region, will return in May with two days of webinars and online panels. Sponsored by Sacramento Municipal Utilities District (SMUD), the events on May 18th and 19th will take place virtually as restrictions on gatherings related to the Covid-19 pandemic remain in place across the region. [READ MORE]
---
4/2/2021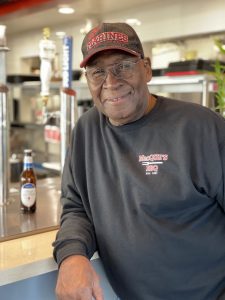 Mack Thomas is a father, a Disabled United States Marine Corps Veteran, a Black business owner—and someone who knows good barbecue. With two family-operated MacQue's Barbecue restaurant locations, Mack and his wife, Charlie, have spent 30 years serving the Sacramento community. Now, looking to diversify their operations and take advantage of opportunities to sell their bottled hot sauce around the country. Here's how. [READ MORE] 
---
3/25/2021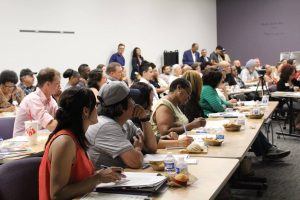 California Capital FDC, Opening Doors, and Rural Community Assistance Corporation (RCAC) have received grants as part of the Wells Fargo Open For Business Fund program. The funds awarded to the three Sacramento-area Community Development Financial Institutions (CDFIs) are part of Well's Fargo's national effort to help small businesses recover and rebuild in the face of the economic effects of COVID-19. California Capital will receive a grant of $500,000. [READ MORE]
---
3/2/2021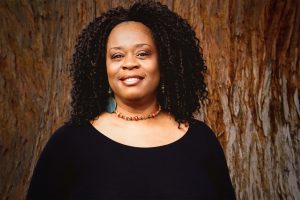 Constance Agee, founder and Executive Director of Agee Fashion Institute, believes that entrepreneurs are the key to bringing sewn products manufacturing back to the United States—but her own entrepreneurial journey began largely out of happenstance. [READ MORE] 
---
2/26/2021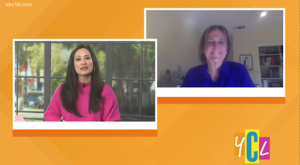 Judy Fletcher, California Capital FDC's Chief Lending Officer, was interviewed on the ABC 10 program Your California Life on Friday, February 26. Judy spoke with host Aubrey Aquino about how California Capital has helped businesses adapt to the economic impacts of Covid-19, and provided insight on what options are available to small business owners looking for access to capital and technical assistance. [READ MORE] 
---
2/22/2021
For Allison and Larry Carlson of California Gold Kettle Corn, the Covid-19 pandemic has posed some unique challenges. In 2019, their young business was gaining momentum, and they planned to spend two years taking their kettle corn tent to as many fairs, festivals, and events as possible. They would spend carefully and save thoroughly and, in 2022, pay outright for a customized food trailer. But when Covid-19 took hold across the country, news of cancelled events started flooding in, and they needed to adapt—fast.  
[READ MORE]