Become A Client
Welcome to Northern California's SBA Women's Business Center! We are a non-profit organization located in Sacramento, CA providing FREE business start-up and development assistance for small business owners, with a commitment to meet the unique needs of women entrepreneurs and women in business. We can help grow your business through financing assistance, educational workshops, online business training, one-on-one assistance, networking and connection with local resources.
Business Services
Our free business services and resources are designed for emerging and established small businesses with an emphasis on finding financing, developing strategy and gaining the tools to increase your business or organization's prosperity and growth.
Business Training & Development
Attend free business education, trainings and workshops. Classes cover a wide variety of topics, including small business financing, strategy and marketing, management and business procurement. View our calendar of upcoming courses and register now!
Business Counseling
From loan readiness to learning how you can expand in your market, our business counselors have the experience and resources to help you find success! Get one-on-one counseling and assistance from our business consulting and advisory team. Make your free appointment now! Sign Up!
Online Marketplace for Women Business Owners
We've partnered with WHAT NOW WHAT NEXT to create an online Marketplace for women-owned businesses in Northern California. FREE Listings in our new Marketplace expand the reach of your business across California and across the country, making it easy to share and source business expertise and support women business owners overall. Visit the Marketplace
Business Financing & Loan Guarantee
We have decades of experience helping businesses like yours secure financing, even if you have struggled elsewhere. Get more information on the State Loan Guarantee Program.
Hours & Location
We are open 9:00 a.m. to 5:00 p.m., Monday through Friday, with evening and weekend services available by appointment. Contact us Here! or call us today at 916-442-1729.
We are located at:
1792 Tribute Rd., Suite 270
Sacramento, CA 95815
Individual Staff Contacts
WBC Director, Sophia Kanaan — [email protected]
Business Counselor, Charles Thomas — [email protected]
Program Manager, Sarah Harding— [email protected]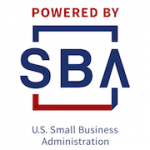 Funded in part through a Cooperative Agreement
with the U.S. Small Business Administration.