Mission
"Capital and Capacity to Serve Communities"
History
California Capital was chartered in 1982 as a 501(c)(3) non-profit corporation to administer the State of California Small Business Loan Guarantee Program (SBLGP), providing guarantees on bank loans for new and existing small businesses. California Capital serves the 23 counties from San Joaquin, north to the Oregon border and along the Pacific coast, east to the Nevada border.
For 40 years, California Capital has provided capacity building programs through business training, education, resources, one-on-one counseling, and access to capital for entrepreneurs.  Additionally, since 2002, California Capital has provided financial education for youth and adults in underserved communities.
Since 2001, California Capital has been certified as a Community Development Financial Institution and Community Development Entity by the U.S. Department of Treasury. In addition, California Capital is also certified as a Community Development Financial Institution by the California Department of Insurance – California Organized Investment Network.
In 2012, California Capital was awarded designation as a Women's Business Center, by the U.S. Small Business Administration. Last year, the Women's Business Center provided training and counseling to over 3,200 entrepreneurs; and $9,955,514 in access to capital.
In 2014, California Capital was designated as a Procurement Technical Assistance Center, by the Defense Logistics Agency. The PTAC provides training, technical assistance and counseling for businesses that want to sell their products and services to federal, state, and/or local governments. To date, the PTAC has assisted over 350 businesses, with PTAC clients being awarded over $12.8 million in federal, state and local government contracts.
In addition, in 2014, California Capital began serving as a Business Information Center under the Sacramento Employment and Training Agency, working with that agency to address program needs under the Workforce Innovation Opportunities Act to provide capacity building resources that benefit small businesses; promoting and supporting job creation and retention in the region.
Most recently California Capital was designated as the Lead Economic Development Implementation Partner for the Sacramento Promise Zone, under the U.S. Housing and Urban Development.
A continuum of services through their Women's Business Center, Procurement Technical Assistance Center, Business Information Center, Women Veterans One-Stop and Market Research, Data and Mapping Programs, State Loan Guarantee Program and Micro lending Program, allows California Capital to offer a full complement of programs that effectively builds the capacity of an entrepreneur to start, grow and sustain their business.
Each of California Capital's programs are carefully designed to meet the needs of the communities they serve and are consistent with their mission to offer a wide range of flexible financial products and services to increase economic opportunities for underserved communities and people. Through community collaboration and creativity, California Capital delivers effective solutions in a changing economic environment.
In Memoriam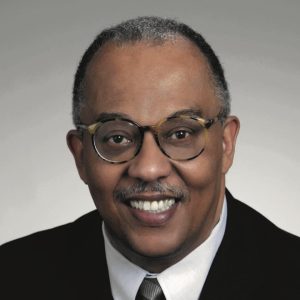 California Capital FDC owes its continued growth and impact to the vision of its founding President and CEO, Mr. Clarence Williams. Clarence was a nationally recognized leader who dedicated his career to advancing racial and economic equity and justice through small business development. He passed away on May 8, 2023. Please click here to read more about Clarence's living legacy.