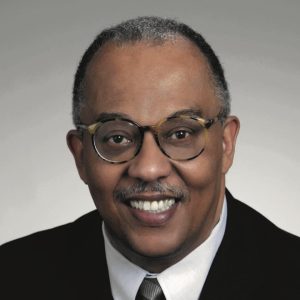 It is with heavy hearts that the California Capital FDC staff remembers the legacy of our founding President and CEO, Mr. Clarence Williams. Clarence passed away on May 8, 2023. Clarence was the President and CEO of California Capital FDC from 1982 until his retirement in 2019, and continued to serve as Board Chair until his passing.  
Over the course of over five decades, Clarence dedicated his career to promoting racial and economic equity and justice. A trailblazer in the field of small business, community and economic development, Clarence was a recognized authority on advancing access to capital and resources for small business owners from historically  underserved communities. During his tenure, California Capital grew from a non-profit corporation dedicated to administering the California Small Business Loan Guarantee Program to a Community Development Financial Institution (CDFI) with three vibrant technical assistance programs and a mission-based direct lending program. In addition to creating equitable underwriting practices during his time with California Capital, Clarence was also a founding Board member of the Sacramento Black Chamber of Commerce, a longtime board member of the California Reinvestment Coalition, Sacramento Region Community Foundation, and the National Community Capital Association (now Opportunity Finance Network).
A dedicated and humble steward of California's small business ecosystem, Clarence will also be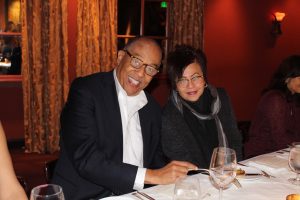 remembered as an inspiring and spirited leader. Throughout his career, Clarence was a trusted speaker at community events and a natural matchmaker, often fostering connections between stakeholders in civil society, elected offices, and the private sector. Indeed, Clarence was a generational visionary whose living legacy persists not only in fond remembrances, but in the work that continues to be undertaken by the organizations he built and the individuals he mentored.  
To be sure, Clarence will always be thought of as a dear friend and mentor to multiple generations of changemakers. In addition to his busy professional life, Clarence was also an active member of the Allen Chapel AME Church for over 50 years. Clarence will be missed by his community members and family in Sacramento, and his family in his home state of Ohio.  
Every day, California Capital FDC staff seeks to honor Clarence's vision through our work of supporting small business owners and championing increased opportunity for underserved populations. We are grateful to have been led for so many years by such a gracious and innovative soul.  
In Clarence's memory, donations can be made to Allen Chapel AME Church, the Sacramento Region Community Foundation or California Capital FDC-Clarence Williams Community Benefit Legacy Fund.