From a young age, Michelle Honath has understood that clothes are more than just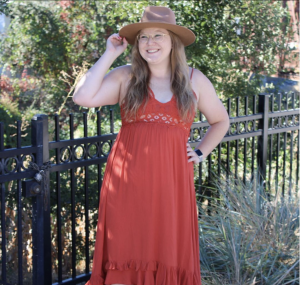 what we wear: they show the world who we are. The philosophy that personal style can function as a reflection of our values, ambitions, and quirks has informed much of Michelle's career. After graduating from Cal Poly Pomona with a degree in Fashion Merchandising, Michelle worked in product development for several multinational apparel brands. Inspired by the ethos of surf brands like Roxy and Billabong that empowered buyers to express their love for the outdoors, she took her knowledge of the fashion industry and set out on her own entrepreneurial journey. With Wildflower Daydreams, Michelle curates a collection of whimsical, Bohemian attire with the goal of helping customers embrace their free-spirited side. Now, with a loan from California Capital, Michelle is poised to make a greater impact in the Sacramento community with a new permanent retail location, opening next weekend.  
AN UNPLANNED ADVENTURE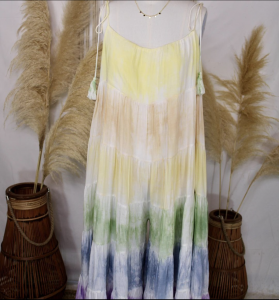 Even with Michelle's thorough knowledge of the fashion industry, launching a small business has been a process of adjustment and resilience. In fact, Wildflower Daydreams is the second iteration of Michelle's entrepreneurial vision. Before starting the boutique, Michelle had a t-shirt brand that she ended up discontinuing–but the experience was invaluable for her as a business owner.  
"With my first business, I learned how to set up a business checking account, file an LLC, use QuickBooks, so many of the business basics," explains Michelle, adding that some of the lessons were more philosophical. "I realized that it's okay if you fail, and you won't be perfect your first time. Everyone can be better, but just go out and do it!"   
With this positive mindset, Michelle regrouped and launched Wildflower Daydreams, after reflecting on her goals as a business owner. She knew that, more than just selling clothes, she sought to connect with people.  
"I started this boutique to help women feel great and find clothing that fits with their style," she says. "We get dressed in the morning and the outfit can help you conquer the world–when you look great, you walk differently. It keeps me going when people discover my brand and say 'Wow, this is me'."  
INVESTING IN HER VISION 
 
Michelle has been strategic in achieving her mission of helping women express themselves through fashion. Taking the lessons she learned with her first business, and combining it with her insight into product sourcing and development, Michelle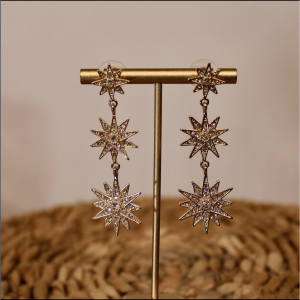 launched an online store. She built up her inventory slowly, paying up front for the merchandise, and continued building her brand through a growing social media presence. To engage even more with her clientele, Michelle began attending fairs and small business pop-up events throughout Sacramento–and the "omni-channel" experience has been key.  
"In person, I can help my clients find the right piece for them, and they can get a better sense of the experience we offer."    
After building up a strong following, Michelle was ready to establish a permanent presence in the Sacramento community in the form of a brick-and-mortar storefront. To fund the expansion, Michelle knew she would need to move away from bootstrapping her inventory purchases and make a larger investment. After securing a lease for a location in Midtown, Sacramento, Michelle worked with the California Capital Lending Center and was approved for a loan to put towards inventory and working capital expenses.  
"I started learning that you can go as far as you want without investing, but once you invest, it helps you grow faster. It adds fuel to the fire of the direction you're already going," explains Michelle who also saw the loan application process as a learning opportunity. "Going through the loan process helped me solidify where I'm going with my business. I had to do my financial projections, which was really helpful for taking stock of where I was, and using a critical approach to plan for the future."  
CELEBRATING NEW BEGINNINGS
Michelle is set to celebrate the grand opening of the Wildflower Daydreams Clothing
Boutique on October 15. While this step on Michelle's business journey comes after years in the fashion industry, it is in many ways just the beginning. Nestled in the heart of Midtown, at 815 16th Street, Michelle is hopeful that the storefront has a future as a versatile community space. In addition to connecting with her customers on a daily basis, Michelle is looking forward to opening up her shop for regular events, pop-ups featuring other local businesses, and other opportunities for gathering. With Wildflower Daydreams, Sacramento's fashion-forward adventurers have found a new home.  
The Grand Opening event for Wildflower Daydreams will take place on Saturday, October 15 and Sunday, October 16 from 10am to 6pm. Visit them during the weekend at 815 16th Street in Sacramento for a free gift with purchase.  Stay up to date on new product offerings by following @shopwildflowerdaydreams on Instagram.