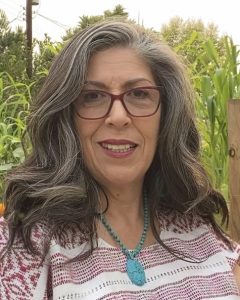 Ask Pamela Marquez about the first time she drank agua de jamaica in Mexico,  and the answer will span generations. "It did elicit ancestral memories in me," says the Sacramento local, reflecting on her travels across the country. "It empowered my body."  Marquez founded Puzz e Gata Jamaica in 2020 to share the benefits of the sweetened, cinnamon-spiced hibiscus flower tea across Northern California, after being unable to find any product that matched the traditional recipes she had encountered in Mexico. This year, she began working with the Women's Business Center to develop strategies for the sustainable growth and innovation of her mission. 
Global History, Personal Mission
As Marquez learned during her research, the hibiscus flower is not native to North America. The flower and its tea came to Central America from West Africa by way of the Caribbean, and variations of the beverage are still enjoyed widely across those regions. In fact, the differing recipes from regions within Mexico was a major inspiration for Marquez to bring a traditional brew to Sacramento. Traveling twice a year to different states, she spoke with the women selling their home-brewed agua de jamaica, absorbing the rich cultural significance of the drink as well as their unique recipes.   
"I learned the cultural healing properties, the folk medicine uses of the past, and even the current medicinal qualities," Marquez explains, pointing out that hibiscus tea is rich in antioxidants, can fight inflammation and has been associated—in her personal experience—with alleviation of symptoms of depression. Benefits, she adds, that aren't present in the sugary drink mixes that merely mimic the flavors of jamaica that she found outside of Mexico. "My purpose is to get real, authentic, hibiscus flower tea to the Sacramento community."   
Growing Flowers (And a Business)
After developing her own recipe, a combination of methods and ingredients she learned during her travels, Marquez successfully launched Puzz e Gata Jamaica through the Alchemist Community Development Corporation's Alchemist Kitchen Incubator Program. This gave her access to a commercial kitchen where she could brew and bottle her recipes, made from flowers grown organically in her home garden.  
With this early success, Marquez was able to begin selling at local grocery stores, including the Sacramento Natural Foods Cooperative and the Davis Food Cooperative. But without a background in running a business, creating a pathway to sustainability and growth was a separate challenge. She turned to the Women's Business Center and began working with business counselor Prashante Bailey-Lewis.  
"I accept as much help as I can with my business, so whenever I see an opportunity to ask for help, I do," says Marquez, adding that with Bailey-Lewis's guidance, she raised her prices and developed new strategies for marketing her product to restaurants. "She's just a well of knowledge." Marquez has also received support with grant proposals, pitch deck creation, and attended WBC networking events to build her community connections.  
Preparing for a Sweet Future
The whole of Marquez's operation seeks to elevate the culture and flavors of Mexico: from the name Puzz e Gata, her favorite Spanglish phrase for "pussy cat" with a feminized twist, to the recipe variations she offers. In addition to traditional agua de jamaica with cinnamon, Marquez also offers a less-sweetened "tart" brew, a jalapeno infusion, and an infusion with cactus or nopales.  
As a Chicana founder, Marquez's impact on the empowerment of Mexican heritage goes beyond her personal mission. Studies have cited Latino-owned businesses as the fastest growing segment of small businesses in the country, with the number of Hispanic women entrepreneurs growing 137 percent between 2007 and 2016. By bringing her product to the marketplace, Marquez is contributing not only to the celebration of a staple of Central American culture, but to the visibility of Latina entrepreneurs in our small business economy. 
In the years ahead, Marquez's main goal is to secure her own brick and mortar store where she can create new recipes, test innovative uses for hibiscus flower, and feature local artists. "I know I'm going in the right direction," she says, "I can see all of the creativity that's going to come out of this business." 
And an insider tip? Try any of Puzz e Gata's bottled blends poured over ice with a rim of Tajin or Chamoy, says Marquez, and keep your eyes peeled for hibiscus rim sugar for holiday specialty beverages.