Event Details
 WBC Small Business Success Series
---
SMALL BUSINESS SUCCESS SERIES: FIVE DAYS OF EVENTS – OCTOBER 25-29, 2021
-Share hot button industry trends and information
-Hear successful business owners discuss how they have thrived and pivoted during business landscape changes
-Deliver well-deserved awards to business owners & organizations
-And so much more!
MONDAY 10/25 | 11AM-12PM
GET TO KNOW YOUR WOMEN'S BUSINESS CENTER TEAM
Learn about the Women's Business Center program and what it has to offer
Meet the Women's Business Center team and learn their Top 5 Tips for business and life
Discover the opportunities available to you as a WBC client
TUESDAY 10/26 | 12PM-1:30PM
WOMEN'S BUSINESS PIVOT PANEL
Learn from successful business owners as they discuss how they have navigated to thrive during business landscape changes
Ask questions for real-world practices that you may be able to implement today!
Facilitated by Danielle Marshall, WBC Consultant 
WEDNESDAY 10/27 | 11AM-12PM
MEET THE "PITCH COMPETITION" PARTICIPANTS
Meet several start-up and growth-track business owners as they share key information.
Hear snippets from winning business pitches and learn valuable information for you to pitch your business to potential customers and community partners.
Celebrate your top-five pitch competition winners!
Note: Pitch competition entries are due by October 21, 2021, and will be reviewed prior to Small Business Success Series.
THURSDAY 10/28 | 12PM-1:30PM
WBC VIRTUAL MARKETPLACE
Hear from Marshall Retail Group (MRG), a boutique airport retailer, and the Sacramento International Airport (SMF) about procurement and contracting opportunities.
Ask questions directly to buyers from MRG.
Listen to selected vendors as they pitch their businesses to MRG and discuss opportunities.
Facilitated by SiewYee Lee, Program Development Manager
FRIDAY 10/29 | 12PM-1:30PM
SMALL BUSINESS AWARDS AND RECOGNITION
Announce the Awardees selected for "2021 WBC Small Business of the Year" in 6 separate categories!
Facilitated by Charles Thomas, WBC Counselor 
Learn More & Nominate a Business!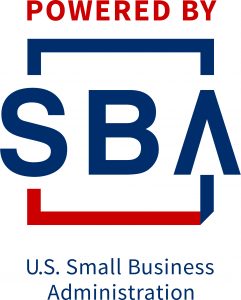 "The Women's Business Center is funded in part by the U.S. Small Business Administration"
Date/Time
October 25, 2021
11:00 am - 12:00 pm
---