For entrepreneurs and business owners, ideas come easy. You know what you have to offer, and who will want to buy it. But understanding your business finances and building an empowered mindset around money can take some extra work.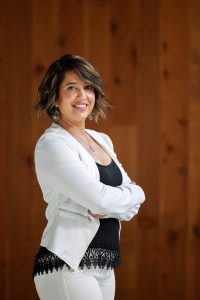 Our no-cost Financial Basics webinar series, developed by money mindset coach Priya Kumar, will help you master your finances to strategically plan for business growth, budget effectively, market your business, and more. 
Join us for any–or all!–of the five sessions and be prepared to step into a mindset of abundance. 
Session #3: Business Budgeting Practices
September 21, 9:30am-11:30am | Gain insights into the art of crafting and managing budgets that pave the way for success. Learn how to optimize resource allocation, navigate economic uncertainties, and make informed decisions that drive your business towards sustainable growth. 
Session #4: Strategies to Thrive Through the Holidays
October 12, 9:30am-11:30am | Get ready to sleigh the holiday season! Join us as we unwrap essential insights into navigating the festive period while boosting your business. Learn how to optimize your marketing, manage inventory effectively, and provide top-notch customer experiences that will keep them coming back in the New Year. Don't let the holiday rush overwhelm you.
Session #5: Debt Reduction for Accelerated Growth
November 8, 9:30am-11:30am | Next year's success starts with this year's planning!  Join us to learn practical and effective ways to manage and reduce debt while keeping your business on the path to growth. We will share insights on debt restructuring, budget optimization, and smart financial management to ensure a healthier bottom line. 
Session #1: Understanding Your Profit & Loss Statement
August 9, 9:30am-11:30am | Most entrepreneurs underestimate the importance of financial statements, and miss out on opportunities to reduce expenses, plan marketing and business expansion, and more. Learn how to create, understand, and use your Profit & Loss Statement.
Session #2: Mid-Year Financial Assessment for Optimal Growth
August 31, 9:30am-11:30am | Fine-tune your financial roadmap to boost your business's success in the second half of the year! Learn how to evaluate your company's financial health, identify growth opportunities, and make data-driven decisions to surpass your annual goals.