Event Details
What To Consider When Choosing a Business Entity
---
Whether you have already started a business or are contemplating launching a business, join us Thursday, September 7th beginning at 4 pm PST as Business Law, Trusts Attorney and Partner, Christina McAmis, Esquire from Shelton Law & Associates leads us through key considerations when identifying which business entity is right for your enterprise.
What many people don't realize is the impact that an ill-aligned business structure can have from a liability perspective, including personal liability, and the tax or financial ramifications.
Avoiding common mistakes is critical to the future success of your business in the short and long term and will be the centerpiece of this webinar.
**Upon completing registration, you will receive a confirmation email in which the link to join the Zoom sessions will be located. Please be sure to scroll down to find the link**
 Shelton Law & Associates | Christina McAmis | NM License # 152857
Ms. McAmis is a Business and Trusts Attorney, as well as a Partner, with Shelton Law & Associates. Prior to joining the firm, Christina interned for the prestigious and Honorable Consuelo Callahan of the Ninth Circuit Court of Appeals. Before and throughout law school Christina studied Alternative Dispute Resolution including earning a degree in ADR. She is a recipient of a Witkin Award for her work in Mediation.  During law school she was also awarded a Soroptimist scholarship; recognized for her legal research and editing skills in the legal textbook, Understanding Torts 9th edition, and graduated with the elusive "Great Distinction" honor.
At a very young age, Christina shouldered intense responsibility and embraced challenges as an elite-level gymnast competing at the highest levels internationally. Prior to her eighteenth birthday, she tackled being a business owner continues to thrive in the face of a devastating diagnosis. Christina is a metastatic cancer warrior who overcame great odds to practice law. Christina enjoys "geeking out" in her free time by reading Fantasy and Science Fiction as well as by participating in mock trials and authoring articles for comic book events. She has defended the Winter Soldier and written about Captain America's military benefits. Now Christina's writing can be viewed on the BeTheBoss expert legal writers page and in the Franchise Connect Magazine on a fairly regular basis.
Today Christina enjoys helping others achieve their dreams and leave their legacies. She speaks regularly at Franchise Business Expos across the U.S., and other events to help educate and inspire others.
Register Here!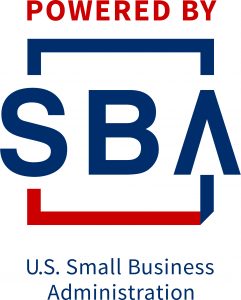 "The Women's Business Center is funded in part by the U.S. Small Business Administration"
Date/Time
September 7, 2023
4:00 pm - 5:30 pm
---