Event Details
WBC Lunch & Learn: Fund Your Mission with Fundraising!
---
Is your organization new to fundraising? Have you been relying on one source of income but would like to diversify? Are you a brand-new fundraiser learning the ropes? Or are you experienced and simply want to broaden your skills and make sure you're not missing a trick? Want to boost the income of your non-profit, organization, charity, cause or Crowdfunder?
This course is for you.
What you will learn:
Understanding the principles of fundraising: what works and what doesn't
Knowledge of how to maximize fundraising and crowdfunding from individuals and companies
How to manage your Board, CEO, co-workers, staff, and volunteers
How to gather stories and convey them in a manner that motivates donors to give
Understanding of the different methods of fundraising available
Tips and tricks to use in on-line fundraising, including Kickstarter and GoFundMe
Knowledge of the practicalities of fundraising, including donation processing and database management
Develop fundraising strategies, plot supporter journeys and be confident of what to do next
Presented by: Dr. Dene' Starks, Education Director, Black Small Business Association of California
Bio: Dene' Starks is an educator, author, and international speaker who specializes in working with other professionals to find innovative and sustainable ways to transform lives through teaching and learning.  Because of her passion for education, Ms. Starks founded a Non-Profit called Diversif-I Education Group which promotes diversity through education by offering student and staff development programs, mentoring programs, and a host of other educational services to the underserved community. To tackle the increase in suspensions among black and brown youth, Ms. Starks successfully partnered with local schools to implement behavioral coaching programs, developed site specific student development programs, and mentoring programs. Ms. Starks has a proven track record of building strong corporate and community relationships as well as creating and implementing innovative programs and services. Ms. Starks serves as facilitator of governance workshops, leadership development programs, and strategic planning for organizations within the United States and abroad. Her professional experience includes developing community and economic development programs with a focus on student and staff development, workforce development, and compliance monitoring. In 2019, Ms. Starks was awarded with the Community Impact Award from the Sacramento Tapestry for her passion and extensive work transforming lives in the community.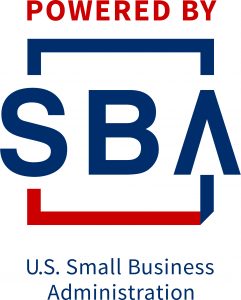 Date/Time
April 21, 2021
12:00 pm - 1:30 pm
---