Event Details
So, You Want To Become A Food Truck Owner? Business Development Workshop
---
Are you interested in entering the food truck industry? Do you wonder what it will take to sell your delicious creations to the public? Are you tired of the 9-5?
Food truck owners come from all types of backgrounds. In other words, you don't need to be a professional chef to own a gourmet food truck!
You will need a solid business plan, lots of time, a desire to make your dream a reality, and plenty of motivation to make it happen.
Do you have what it takes to be a food truck owner and operator?
Across the nation, the food truck industry has been growing rapidly over the past 10+ years. In Northern California, it has firmly established itself and continues to thrive, presenting viable opportunities to hardworking operators with a clear vision of the mark they want to make in this fast-paced industry.
Before you buy a truck and design a menu, you must consider if the food truck lifestyle is truly for you:
Are you prepared for the time commitment? Do you have a proper business plan? What type of truck will you need? What will your staff and food costs be? What type of state, county, and city permits will you need? Do you have a concept and menu that will work on a truck and in this market? Where are your potential earning opportunities? What are the latest laws and restrictions regarding the food truck industry?
If these questions interest you, join us at this very thorough food truck entrepreneurs workshop!
Take advantage of direct access to a full panel of industry representatives, including contacts you will need from:
– The health department
– The insurance world
As well as essential insights from:
– A graphic design expert
– A successful, current food truck owner in the Sacramento market
Panelists will share practical knowledge and advice gained through years of relevant experience in their fields of expertise, saving you hours and hours of individual research in getting your specific start-up questions answered!
You will walk away from this workshop with a realistic understanding of what a "day-in-the-life" of a truck owner is really like, a breakdown of what is required to be compliant with the health department, insurance options, and the importance of marketing, menu building, and branding, to name just a few of the subjects covered!
If this sounds like a lot of information, do not worry – the workshop includes a workbook to take home as a guide on your journey to becoming a successful food truck entrepreneur! Written by Paul Somerhausen, the creator of SactoMoFo, the workbook contains a wealth of detailed information gained through over a decade of experience working directly with food truck owners, lawmakers, and other industry professionals in bringing increased access to food trucks and food truck events to the public.
WORKSHOP SCHEDULE
9:30 am – Registration, welcome
10 am – 2 pm – Panelist Presentations & Breakout sessions
12:30 pm – Lunch break
LOCATION: California Capital – 1792 Tribute Rd, Ste 270, Sacramento, CA 95815
PRICING $199.00 Early Bird (ends July 19) – $249 Regular Registration (after July 19)
Bring your ideas and an open mind. We look forward to helping you launch your future business!
Learn more about California Capital: www.cacapital.org
Learn more about SactoMoFo: www.sactomofo.com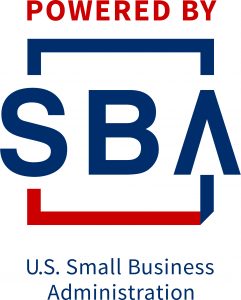 "The Women's Business Center is funded in part by the U.S. Small Business Administration"
Date/Time
August 5, 2023
10:00 am - 3:00 pm
Location
California Capital Women's Business Center
1792 Tribute Rd #270
Sacramento, CA 95815
Get Directions »
---