Event Details
Small Business Legal Clinic
---
Get Your Legal Questions Answered This Summer!
The Small Business Legal Clinic will be offered free of charge to small business owners on Mondays & Fridays, July 9th through August 27th.
Kristina Reed, JD, is a local lawyer, teacher, and business counselor that will be available for one-on-one consultations with business owners seeking guidance or answers to legal questions. 30-minute meetings will take place via Microsoft Teams video conferencing.
Appointments Available Mondays & Fridays
MONDAYS: 8:30am to 5:00pm
FRIDAYS: 8:30am to 3:00pm
After you have reserved your appointment time, we will get in contact via email with preliminary documents that must be filled out to secure the meeting. Ms. Reed's team will contact you with a link for the video call.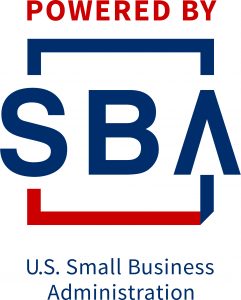 "Funded in part through a Cooperative Agreement with the U.S. Small Business Administration."
Date/Time
July 30, 2021
8:30 am - 3:00 pm
---