Event Details
Mastering Adversity
---
Join us for this webinar where you will learn how to approach and overcome adversity through building resilience and grit
This is important because you will master challenge resolutions. You will learn the tools to go through "your storms" stronger and keep going until you reach your goals.
**Upon completed registration, you will receive a confirmation email in which the link to join the Zoom session(s) will be located. Please be sure to scroll down to find the link**
Presented by: Daniela Catino Bancora, Sr. Director, Global incentive Compensation and Sales Operations
As the Senior Director of Global Incentive Compensation (GIC), Daniela works closely with executive management to design sales incentive plans that attract, retain and motivate the highest quality sales force to support the business objectives of revenue growth, profitability and market share gains. Throughout her 26 years at Oracle, Daniela has led various initiatives with the goals of standardizing processes, gaining efficiencies and identifying cost savings for the company. Prior to joining GIC in 2016, she held leadership roles at the Global Controllership Organization (GCO) and Order to Cash (O2C).  She is also a Leader at the Rocklin OWL Community and Co-Chair at OLA (Oracle Latinx Alliance).
Daniela holds a BA from the University of Phoenix, and a CPA for the State of California.
She has two teenage daughters and on her free time from her profession and family, she loves to run, read and meditate.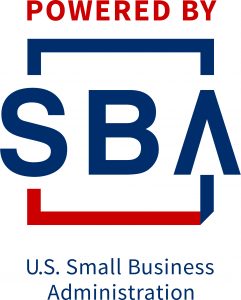 "The Women's Business Center is funded in part by the U.S. Small Business Administration"
Date/Time
September 30, 2022
10:00 am - 11:30 am
---