Event Details
Adaptive Resilience in a Volatile and Uncertain World
---
Many facets of our lives are being challenged to a great extent. Are you feeling drained, scattered, overwhelmed, frustrated, or fearful of the future? Are you looking for ways to navigate the unpredictable world effectively and gracefully?
Unprecedented challenges require paradigm shifts and additional toolkit to maintain your well-being. Pushing harder and longer will only take a toll on your health, relationships, and business. More than ever, our loved ones and communities need us to be agile and innovative.
Being resilient allows us to navigate troubled waters gracefully while creating positive impact on those around us. Come to this introductory talk and learn practical ways to boost your energy level while strengthening your mind, body and spirit.
About the Speaker:
Carmen Lee empowers change leaders to rise above their circumstances and achieve success on their own terms. Her holistic and practical approach allows clients to accelerate in their growth and experience greater clarity, deeper self-trust, and enriching relationships.
Carmen is certified as a Clinical Ayurvedic Practitioner and Health Educator, Divine Mother Healing Practitioner, and Happy For No Reason Trainer. Her first career of 20+ years was diverse, ranging from program management, leadership development, workplace culture improvement, and strategic planning.
Visit https://www.carmenklee.com for more information.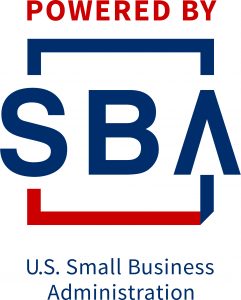 "Funded in part through a Cooperative Agreement with the U.S. Small Business Administration."
Date/Time
February 5, 2021
11:00 am - 12:15 pm
---