Event Details
You have a great business idea. Is it ready to be turned into a thriving business? What personal skills do you need to succeed as an entrepreneur? Join us to learn each step of launching a business, from planning and financing to marketing and ongoing management.
Get an expert overview of:
Creating a business plan (pre-launch to succession)
Financing options
Legal structure, licensing and permits
Assessing the viability of your idea
Workshop Dates:
February 8: Starting Your Business: Step-by-Step
February 22: Planning Your Business
March 8: Financing Your Business
March 22: Marketing Your Business
April 5: Managing Financial Statements
Workshops held from 11:30 am – 1:00 pm
Series taught by Sacramento Valley SBDC Business Advisor, John Goldberg. Presented by Sacramento Valley SBDC in partnership with the Davis Chamber of Commerce.
The information provided in this webinar and any supplementary materials provided are intended for educational and informational purposes only and does not constitute professional financial or legal advice. By registering for this webinar, you accept and agree to the full disclaimer available at https://zoom.asksbdc.com/SBDC_Webinar_Disclaimer and that under no circumstances shall the named parties be held liable for any claims, losses, or damages arising out of or in any way related to the information provided in this webinar and/or the registrant's use of or reliance on said information.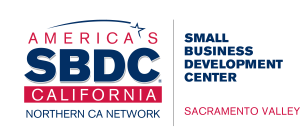 Date/Time
April 5, 2023
11:30 am - 1:00 pm
---