Event Details
How to Pivot Your Business and SBA Resources for Business Recovery
---
Please join us for a joint webinar featuring representatives from the U.S. Small Business Administration (SBA) and California Capital Women's Business Center (WBC).
About: In this webinar, we will discuss current state of business, and how small business owners have had to reinvent their business models. We will offer suggestions and avenues to assist participants with pivoting their service or product delivery methods. In addition, we will visit how collaborations can provide unique success avenues.
The above portion of the webinar presented by: Danielle Marshall, California Capital WBC Business Consultant
The U.S. Small Business Administration (SBA) will discuss SBA programs and services to start, manage, or expand your business. The presentation will cover SBA loan programs, federal contracting programs, small business classes, one-on-one business counseling available at no cost, and a free learning platform for women entrepreneurs. Learn about available resources and how to access them.
About the Speakers
A representative from the SBA's Sacramento District Office will deliver SBA's presentation to increase awareness of SBA programs and services throughout its 21-county district. For more information, please visit: www.sba.gov
**Upon completed registration, you will receive a confirmation email in which the link to join the Zoom sessions will be located. Please be sure to scroll down to find the link**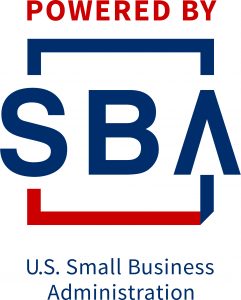 "The Women's Business Center is funded in part by the U.S. Small Business Administration"
Date/Time
March 9, 2022
1:00 pm - 2:00 pm
---