Event Details
Business Credit vs Personal Credit
---
In this webinar, you will learn the following:
The difference between personal credit and business credit
How personal credit can affect your business credit
How to build business credit even if you have poor personal credit
The steps you need to take to establish and build your business credit profile
How to use business credit to grow your business
Why This Is Important:
Your credit score is one of the most important factors that lenders consider when you apply for a loan. A good credit score can help you get approved for loans at lower interest rates, which can save you money in the long run.
If you are a business owner, your business credit score is just as important as your personal credit score. A good business credit score can help you get approved for business loans, lines of credit, and other financing. It can also help you get better terms on these loans, which can save you money.
In this webinar, you will learn the basics of personal and business credit, and how to build a strong credit profile for both. This knowledge will help you make informed financial decisions for your business, and it can save you money in the long run.
Personal bio:
Dominique is a seasoned leadership and management professional with over 15 years of experience in the business and Real Estate industry, currently co-owning AA Flooring Depot of Southern California. She also holds an MBA, a Bachelor's in Psychology, and is a Certified SCORE Business Mentor and Coach, serving her wealth of knowledge that spans business consulting, real estate, and credit literacy.
Dominique is committed to investing in her own growth and expertise, and has established a long-term strategy for becoming a thought leader and practitioner in her fields. Her commitment to excellence has earned her trust, recognition, and respect among peers and clients alike.
From assisting businesses obtain six-figure loans to families creating generational wealth through homeownership, Dominique is passionate about being a source of information and resource to others.
Register Here!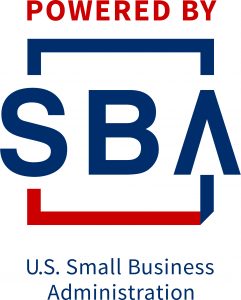 "The Women's Business Center is funded in part by the U.S. Small Business Administration"
Date/Time
July 28, 2023
1:00 pm - 2:00 pm
---