Description
Sewn Products Training: Sewing Program for COVID Response
| | | | | |
| --- | --- | --- | --- | --- |
| Online Session #1 | 9/15/20 | 9:30 AM | – 11:00 AM (PDT) | |
| Online Session #2 | 9/22/20 | 9:30 AM | – 11:00 AM (PDT) | |
| Lab Sessions at 9:30 AM and 1:30 PM | 9/29/20 | 9:30 AM | – 3:00 PM (PDT) | |
| Lab Sessions at 9:30 AM and 1:30 PM | 10/6/20 | 9:30 AM | – 3:00 PM (PDT) | |
| Lab Sessions at 9:30 AM and 1:30 PM | 10/13/20 | 9:30 AM | – 3:00 PM (PDT) | |

 9/22/20 8:00 AM (PDT)

Women's Business Center (916) 442-1729
 Webinar
COVID-19 General Support, Technology, Woman-owned Businesses

Sewn Products Training: Sewing Program for COVID Response
Personal Protective Equipment (PPE) is in high demand, with masks and other sewn products needed to fight the spread of COVID-19. Sewn Products manufacturers have mobilized to meet the demand. This workshop will provide practical guidance on various market segments, opportunities, and technical training in the sewn products industry.
Register for the first webinar for an introduction to Sewn Products Industry. Attendees will be able to sign up for further hands-on technical training. Participants who successfully complete the training will also have the opportunity to participate in a sew-from-home PPE production program.
Basic sewing skills
Basic cutting skills
Drafting a simple pattern
Reading measurements
Read and interpret pattern markings
Applying basic closure techniques
Following simple instructions to complete 2 projects
The technical skills training will be limited to groups of 5 or less at the Sewn Products Lab.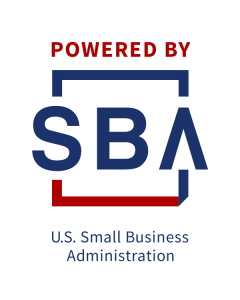 "Funded in part through a Cooperative Agreement with the U.S. Small Business Administration."
Students are NOT required to have a machine and supplies
Students ARE required to wear a mask during class period
All equipment and supplies will be sanitized by AFI at each session
Students that desire to bring their own sewing machine must sign up for session 2 only
Students are required to sign a waiver of liability to use lab industrial cutting equipment
If a student requires an interpreter for class, we must be notified of the need in advance to arrange assistance
Classroom settings are for students only. No visitors or children are allowed in the lab at ANY time
Registration Policies:
Registration and Fees: $0
Special Accommodations: In accordance with the American Disabilities Act and state law, you may request accommodations due to a disability by contacting the event organizer listed above. Advance notice may be necessary for some accommodations. Registration must be paid prior to accommodation requests.