Event Details
Small Business Start-Up to Success Forum: Learn about the Fundamentals of Starting a Business
---
If you're thinking about starting a new business or are already in the process of launching your new venture, attend this panel discussion to learn about business basics. Our expert panel will discuss best practices for common issues that businesses encounter. Come prepared and get your questions answered by our panelists!
Topics that will be discussed:
Small Business Resources
 Access to Capital
 Business Licensing and Permits
 Business Taxes- Your Rights and Responsibilities
Panelist Include Representatives from:
California Capital FDC
 Sacramento Valley SBDC
SCORE
Sacramento Better Business Bureau
 Sacramento District Small Business Administration
 Main Street Launch
County of Sacramento Business Environmental Resource Center (BERC)
California Department of Tax and Fee Administration (CDTFA)
Internal Revenue Service (IRS)
Employee Development Department (EDD)
This event is part of Capital Region Small Business Week– May 1-5, 2023. To learn more about the week's events visit https://capitalregionsmallbusinessweek.org/
"Every year since 1963 the President of the United States has issued a proclamation announcing that the country should honor and recognize National Small Business Week. In the U.S., small business is the backbone of the economy. They create two out of three new jobs and more than half of Americans own or work for small businesses."
– Stephen Morris, Online Media Coordinator for the U.S. Small Business Administration
This week is a time for entrepreneurs and business owners to learn the skills and make the connections that will drive them towards the future they're envisioning. It is a time to celebrate all the work it takes to build a successful business. This week is dedicated to small businesses and what they mean for our local economy.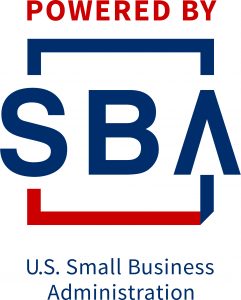 "The Women's Business Center is funded in part by the U.S. Small Business Administration"
Date/Time
May 4, 2023
3:00 pm - 5:30 pm
---