Event Details
Managing Stress as a Small Business Owner: Strategies for Success
---
Running a small business can be incredibly rewarding, but it can also be incredibly stressful. From managing finances to dealing with clients and employees, small business owners face a wide range of challenges that can take a toll on their mental and physical health.
In this webinar Elissa Kennedy, a holistic life coach and an expert in this area, will guide you through proven strategies to help you manage stress as a small business owner. You'll learn practical techniques to help you reduce stress, stay focused, and achieve your goals while maintaining a healthy work-life balance.
During the webinar, you'll discover:
– The common causes of stress among small business owners and how to identify them
– Practical strategies for reducing stress, such as meditation, exercise, and time management
– Techniques for improving communication with clients, employees, and vendors to reduce stress and improve productivity
– Tips for delegating tasks effectively to reduce workload and free up time for self-care
– The importance of setting boundaries and prioritizing self-care to avoid burnout
– And much more
Whether you're a new small business owner or a seasoned entrepreneur, this webinar will provide you with the tools and insights you need to manage stress and achieve success.
Join us for this informative and empowering webinar and take the first step towards creating a healthier, more fulfilling life as a small business owner.
Bio: Elissa Kennedy is an ICF Certified Holistic Life Coach who supports women with a special blend of compassion, somatic work, experimentation, mindset work, mental fitness, guided visualizations, action steps, and accountability. Elissa supports women to reconnect with their values and true self to navigate change with a more positive outlook. In addition to working with individual clients, she also creates custom programs for groups and companies, workshops, and private tropical retreats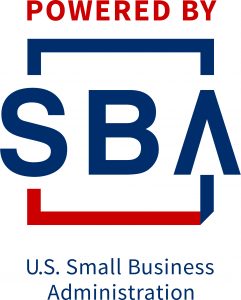 "Funded in part through a Cooperative Agreement with the U.S. Small Business Administration."
Date/Time
June 28, 2023
10:00 am - 11:30 am
---